Thy Will Be Done
When I was born, my momma didn't want me, my daddy didn't want me, and my grand parents didn't want me. Who the fuck does that shit? With the generational line, you should have at least three back up people in case your mother fucks up.
I had my great grandmother, a woman that was born in 1913, who was straight up old school, raise me. She was hated by her daughter and distanced by her son. They had nothing but negative things to say about her. With all that said, she was the person to introduce me to God. Nobody else in my family even gave a shit about God. They'd laugh at my great grandmothers attempt to send me to church every Sunday.
She was the first person to teach me how to pray to God. Every night when it was time to go to bed, she would have me kneel beside the bed and say these words "Now I lay me down to sleep. I pray the Lord my soul to keep. If I should die before I wake, I pray the Lord my soul to take." Besides teaching me to pray, my great grandmother never talked about God or religion.
I don't go to church. But my relationship with God is closer than it is with anyone else I know. I often wonder what degenerate, unfathomable shit I would have been capable of had I not had the consciousness of God. I made a lot of fucked up decisions but there was always a line that I wouldn't cross.
I think back to all the near misses I had and all the wrong choices I made, all of which I should have been punished for, but was protected. I realize now that even though God gives us Free Will, no matter what, in the end Thy Will Be Done.
Read more:
Ghetto Bastard: A Memoir (Volume 1)
and
Ghetto Bastard 2 (Volume 2)
Enter to Win One of Ten Copies of Ghetto Bastard 2!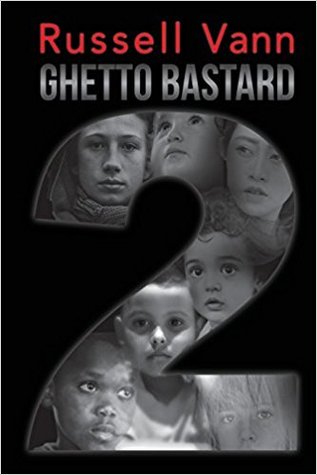 Enter Giveaway