Man's Kryptonite!!!!!!
"It's" the most powerful force on earth. "It's" where every single human being comes forth from. "It's" where every embryo has imbedded and sucked the life out of it's host. "It" has caused men to start wars. "It" has brought down Captains of Industry. "It" has sent many a deranged men to jail or to their death by suicide or murder. "It's" power is invisible. The mere thought of another man possessing "It" drives men crazy. "It" comes in all colors, shapes and sizes.
I know "It's" power. Many a night, when my then ex-girlfriend had a new boyfriend, the mere thought of him caressing her skin and whispering sweet nothings in her ear, not to mention, him lusting for her the way I did, made me often think of stalking her and fucking him up. They were just thoughts but the emotions where real.
I can't tell you what makes "It" so powerful. You can't do anything different with one than you can do with the other. Yet, when you get the "One," it must be the chemical reaction because you know "It's" the one. "It's" the one that makes you want "It" from no one else. To a man, "It" feels like "It's" a custom fit.
"It" has a lock on him so hard, "It" makes him drop to his knees and vow eternal love and commitment till death do him and "It" apart. I love "It". I don't want anyone else to have "It".
When I married "It," "It" became mine. There's nothing like having your own. "It's" kind of like Seven Eleven, there's not much variety but at 3 am in morning, "It's" always there. There's nothing like "It" in the world. Even woman lose their mind over "It"
sometimes.
If you don't know what I'm talking about by now, "It" means Pussy.
Read more:
Ghetto Bastard: A Memoir (Volume 1)
and
Ghetto Bastard 2 (Volume 2)
Enter to Win One of Ten Signed Copies of Ghetto Bastard 2!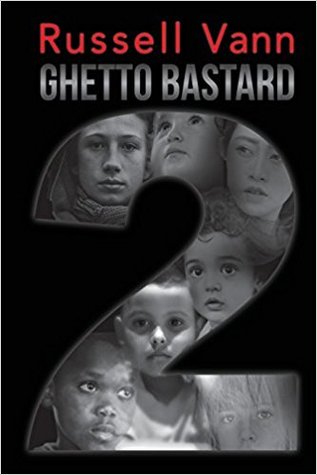 Enter Giveaway