Man and Woman
Every man and woman is born of a woman. Almost every humans first emotional bond is with a woman. Women are the foundation of humanity. This being the case, why is it that in the year of 2018 it seems like they are fighting for equality? Equal to what?
A true man understands that without the right woman by his side, he is incomplete. When a man finds the right woman, it doesn't matter what she looks like, it's about who she is. It's about her strength to hold him up.
A woman is technically physically stronger than a man. I'm six foot two, about two hundred and forty pounds and I've seen three women give birth to three children. I wouldn't switch places with any of them. You couldn't pay me to have a baby. Most men feel the same way. I admire women for their strength, loyalty, commitment and sense of righteousness.
For a long time privileged, one percenters, white men, the owners of our media and cinema have distorted and objectified the beauty of women. Now women are taking a stand. They are no longer rich men's boy toys.

So the first thing women should do is check all the women that give women a bad name. As long as you have women objectifying themselves for the pleasure of men, the thinking and mentally will continue to exist and the fight for equality will go nowhere.



Ghetto Bastard: A Memoir (Volume 1)
and
Ghetto Bastard 2 (Volume 2)
by Russell Vann
Enter to Win One of Ten Signed Copies of Ghetto Bastard 2!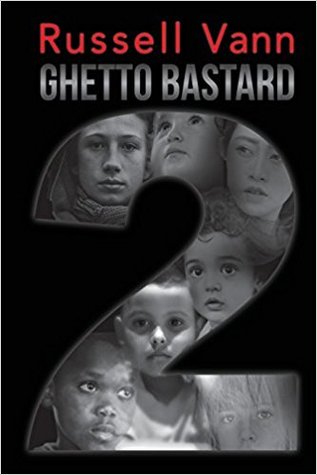 Enter Giveaway