Devalued People
I've been at my new job for three weeks now. I work with adults with autism. I just finished with my
career in the criminal justice system, which I was at for the last eighteen years. During that time I worked with juveniles and adults.
I've been working since I was fifteen years old, and for the last eighteen years I have almost always worked two jobs at a time. What I've come to realize by writing my memoirs is that society devalues human beings. Society devalues the teachers that
educate our children. They are overworked and underpaid. Our human services workers, who deal with our elderly and disabled, that are put away in state institutions, are paid barely enough to live by. Their daily lives are filled with urine and feces.
Society has made being a decent human being for a living a valueless position in life. Society devalues human beings, period, according to their status in life; how big your car is, how much your job pays, how big your house is, the neighborhood you live in and the lineage of your family. All of these things, according to Society, determines your value as a human being. That shit is fucked up!
We are all equal. W
e are all one. We need to stop looking at the television that dictates our value system. It programs us to devalue a person because of their body image. Then we look in the mirror and judge ourselves.
Here's my advice: Fuck society's value system. Stop giving a fuck about what people think about how you look, what you do and what you have. Fuck them all! The only person's opinion that matter's is yours. Have some self-respect. Then you will have self-value and finally, self-worth.
Read more:
Ghetto Bastard: A Memoir (Volume 1)
and
Ghetto Bastard 2 (Volume 2)
Enter to Win One of Ten Signed Copies of Ghetto Bastard 2!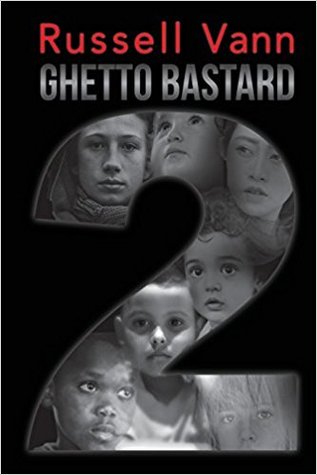 Enter Giveaway